Reflexology at County Chiropractic Centre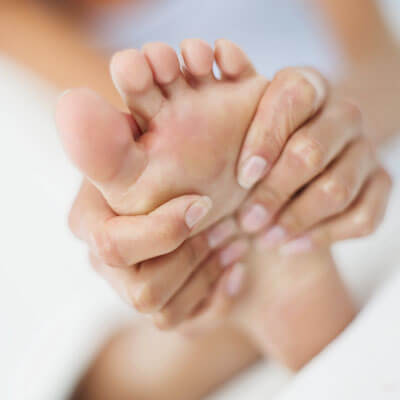 Reflexology is the study of reflexes and is based on the principle that there are reflexes in the body that map to other parts, glands, and organs of the body. Through the application of pressure on these reflexes, reflexology therapy can help to relieve tension, improve circulation, and support the body's efforts to function optimally. Reflexology can also be utilized during illness, stress, injury, and/or dis-ease, because the body is in a state of "imbalance" and vital body systems can be blocked, which prevents the body from functioning optimally. Reflexology can be used to restore and maintain the body's natural balance and facilitate healing.
For each person, the application and the effect of the therapy is unique. Sensitive, trained hands can detect tiny deposits and imbalances and by working on these points, the Reflexology Therapist can increase the flow and movement of the body's vitality. Reflexology can stimulate more than 7,000 different nerve endings in each foot in one single session.
Reflexology is a type of therapy that uses gentle pressure on specific points along your feet (and possibly on your hands or ears) to help you feel better. This eases stress, and that helps your body work better. The way reflexology connects spots on the outside of your body, to the inside, is a bit like acupuncture and acupressure. Reflexology is complementary to medical treatments. It can be done alongside traditional care, but its not an alternative to it, and reflexologists don't diagnose or treat illnesses. Reflexology can provide much needed relief through working the body reflex that ails you on a part of the body that does not.
Reflexology can help to manage many common ailments such as musculoskeletal pain, insomnia, anxiety, stress, pregnancy related symptoms, and hormonal and digestive issues, just to name a few. Reflexology can safely address chronic pain, lymphatic and blood flow, nervous, endocrine, and digestive system imbalances.
A session usually lasts 60 minutes. Reflexology is safe for everyone, although pressure and length of session may vary depending on the person. If you have never received a session, it will begin with a brief health history and an explanation on how Reflexology works and what happens during a session. You will then be placed in a relaxing and comfortable position on a zero-gravity chair. During each session the client is made to feel comfortable and supported, sometimes falling asleep, allowing for deep healing to occur. Reflexology is one of the safest and least invasive alternative therapeutic practices available. You do not have to remove your clothing and it treats the entire body!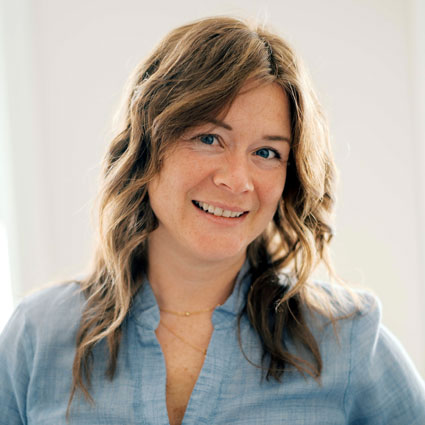 Julie Magee, Reflexology Therapist
We are so excited to welcome Julie Magee to our Picton practice as another health resource for you. Julie Magee is an established Reflexology Therapist and Yoga Teacher in Prince Edward County. As a Reflexology Therapist, with over twenty years experience, her knowledge and passion for self-care is continually evolving. Julie's intention is to provide compassion and respect for her clients.
Julie has successfully treated pre and postnatal, depression, anxiety, digestive and musculoskeletal dis-ease. She trusts Reflexology resets the nervous system resulting in deep healing and a balanced mind-body. Julie completed her 200HR Yoga Teacher Training in 2009 and she is currently enrolled in her 300HR Yoga Teacher Training Advanced. Julie co-owns Prince Edward County's first online studio, more information can be found at www.unityspace.ca. Yoga has given Julie the tools to live with strength, balance and peace and she is committed to her personal mantra: less is more. You can book in with Julie at our Picton location by calling: 613-476-3465 or sending us an email: info@countychiropractic.ca
---
Reflexology Wellington, Prince Edward County ON | (613) 399-1491