Meet Dr. Heather McDowell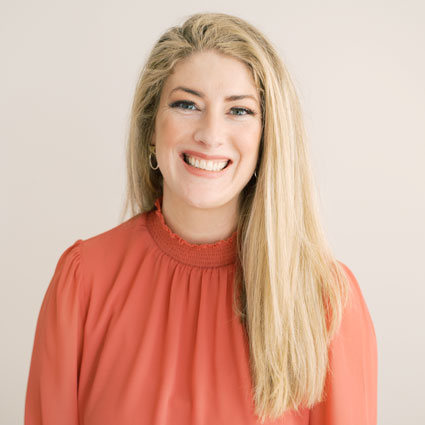 From a young age, Heather understood the benefits of chiropractic. It was her family's go-to solution for any injury. After being hurt playing soccer, the chiropractor got her back on the field. Since then, chiropractic was Heather's chosen career. First, she attended the University of Waterloo. There, she earned a Bachelor of Science in Kinesiology. Then, it was on to San Jose State University for a master's degree in exercise physiology.
Expertise From Around the World
This experience caused Heather to fall in love with California. She enrolled at Palmer College of Chiropractic West in San Jose. There, Heather graduated cum laude as class valedictorian. Toward the end of her time there, she shadowed various chiropractors. These visits allowed her to see how others practiced. Heather completed an internship with Apple's chiropractor, who treats the company's employees.
Heather has taken additional studies. These include courses with the International Chiropractic Pediatric Association (ICPA). She is certified in the Webster Technique and is a member of the ICPA. Additionally, she is a certified kinesiologist.
With her love of travel, Heather has an appreciation for different cultures. Her adventures have taken her to India for a Palmer Clinic Abroad Program. She also lived in Newcastle upon Tyne in England.
EXPLORE OUR SERVICES »

Loving Life in Wellington
Heather and her husband John are loving life in the county. They welcomed their baby girl, Poppy, into the world and have enjoyed their new roles as parents. They also have three pets: Ruby, Royal and Zoey. Heather grew up in Newmarket. Her sister is a chiropractor in Nobleton.
In her spare time outside of County Chiropractic Centre, Heather loves being outside. She likes walking the dogs, going hiking, doing yoga, playing soccer and running. Heather also enjoys going to the Macaulay Mountain Conservation Area and Sandbanks Provincial Park. Every week, she sees the chiropractor to keep her body healthy and strong.
Find Out More
Are you interested in seeing what chiropractic may be able to do for you? Contact us today! We have same-day appointments available and welcome walk-ins to drop by.
---
Dr. Heather McDowell | (613) 399-1491