Massage Therapy at County Chiropractic Centre
We recommend massage in combination with your chiropractic care. While chiropractic focuses on the relationship between the spine and its impact on the nervous system, massage focuses on the 650 muscles of the body. Both disciplines work together to help keep the body in proper alignment, balance and function.
Retraining Your Spine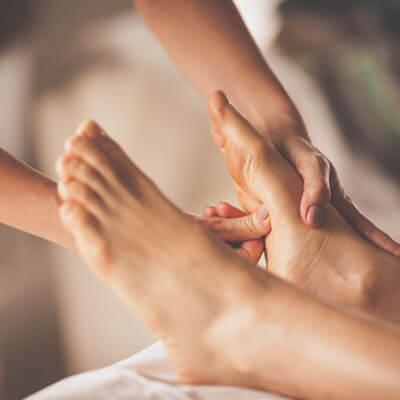 Long-standing spinal problems are accompanied by ingrained muscle patterns. Muscle spasms and scar tissue are often involved. By augmenting your chiropractic care with massage therapy, these muscle and soft tissue problems can be addressed. This can help speed your recovery and enhance the retraining of your spine.
Types of Massage
There are many different kinds of massage. They all involve systematically working the muscles and other soft tissues of the body to optimize the functioning of the various bodily systems. Massage can enhance your vitality and sense of well-being. Massage has been shown to…
Reduce the development of muscular patterning
Improve posture and re-balance your body/mind
Relieve pain in your muscles and joints
Ease constipation, gas and heartburn
Promote general relaxation
Stimulate intestinal movement
Eliminate excess fluid retention
Plus, it just feels good!
Massage Therapists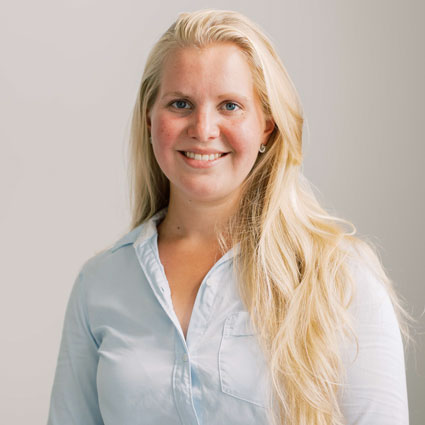 Holly grew up in Marmora where she was home educated with her 7 younger sisters. Shortly after graduating from Peterborough Oxford College in 2017, Holly joined a multidisciplinary healthcare team in Centre Hastings. A little over a year after getting married and moving into the County with her husband, their son was born in July 2020.
Holly loves to run and frequently can be seen running along the roads in Consecon area, her son with her in his stroller.
After a year of maternity leave, Holly is excited to start developing her practice in Prince Edward County. She is looking forward to treating clients to help them reach their health and wellness goals, whether it's treating chronic conditions, preventative treatment, and anything in between.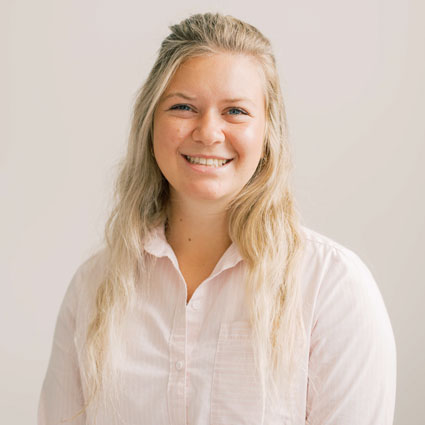 Becca is a Certified Athletic Therapist and a Registered Massage Therapist who is passionate about bettering the health of our community by getting her clients up and moving. Combining her knowledge of manual techniques and active rehabilitation to prevent injury and dysfunction in our activities of daily life. Becca is currently working for Quinte Skyhawks CJFL team and the varsity teams at Loyalist College. Although she surrounds herself with athletes, she enjoys working with all walks of life as athletic therapy and massage is for everyone.
Becca completed her Honours Bachelor of Applied Health Sciences (Athletic Therapy) at Sheridan College and after graduating in 2019 she decided to continue her education with a Diploma in Massage Therapy at the Ontario College of Health and Technology. She continues to broaden her knowledge and treatment skills with continuing education courses such as Cupping for Manual Therapists.
Becca was born and raised in Prince Edward County and looks forward to having a positive impact on the people within our community. In her spare time, Becca loves to spend time with her friends and family, playing sports, and being outdoors.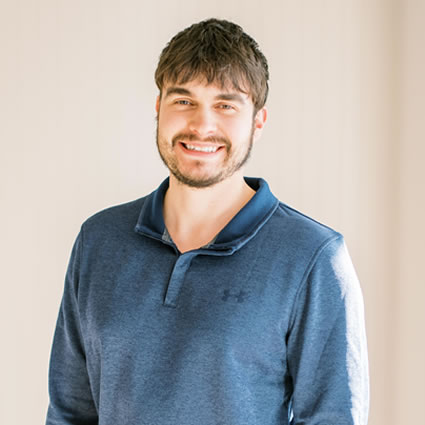 Tanner was born and raised in Picton. He grew up playing sports, but his sport of choice is the game of hockey. The Toronto Maple Leafs are his team! His dream has always been to be involved in the game of hockey somehow professionally. His combined athletic performance and passion for optimizing movement pushed him to pursue a career in massage therapy. Tanner accomplished his dream when he finished massage therapy school and started working as a massage therapist for the Kingston Frontenacs.
Tanners goal as a therapist is to facilitate movement for his clients and empower them to feel the best they can. When not working, Tanner enjoys lifting weights, binging a good TV show, and playing video games. Tanner recently got a Newfoundland puppy named Gemma. She is keeping him busy and he knows he has his hands full as she is only 6 months old and is already 70 pounds.
Tanner is excited to be working back in his hometown of Picton and is looking forward to meeting you at your next massage at County Chiropractic.
Frequently Asked Questions
Where Will My Massage Take Place?
Your massage will take place in a quiet, warm and comfortable room. Soft lighting may be used to create a relaxing atmosphere. You'll lie on a soft, comfortable table. Music may be played softly in the background to aid in the relaxation process of your mind and nervous system.
What Should I Wear to the Massage Appointment?
Comfortable clothing is recommended, however therapeutic massage is typically performed with the client unclothed. You will be appropriately draped at all times. Most people undress completely, while some leave some clothing on such as underwear. You decide what level of comfort is right for you. Your privacy is respected at all times.
What Parts of My Body Will Be Massaged?
You and the therapist will discuss the desired outcome. A typical full body massage session will include work on your back, arms, legs, head, neck and shoulders. You will not be touched on or near your genitals or breasts.
A light oil or lotion will be used to reduce excessive friction to the skin and allow smoother, deeper strokes. The lubricants used also help to hydrate the skin. If you are allergic to certain oils or scents, just tell the therapist.
What Will The Massage Feel Like?
It depends on the techniques used. Your massage session may start with broad flowing strokes to begin the relaxation process. Pressure will be gradually increased to relax specific areas and release tight muscle bands. Deep tissue massage or trigger point therapies will require deeper pressure and more intensive techniques. It's important that the pressure always be within your comfort level. Should you wish to receive less or more pressure at anytime, tell your therapist.
Will I Be Sore as a Result of the Massage?
Occasionally, some people may be sore/tender in places the next day, depending on the type of massage and degree of pressure they received. It's important to communicate with your therapist if the pressure is uncomfortable at any time. Drinking additional fluids following your massage may reduce these symptoms. These symptoms will usually subside by the following day.
---
Massage Therapy Wellington, Prince Edward County ON | (613) 399-1491