About County Chiropractic Centre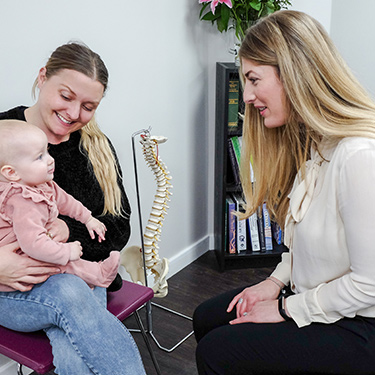 Originally from Newmarket, Dr. Heather McDowell always had a dream of living close to the water. When the opportunity arose to take over County Chiropractic Centre in Wellington, she was thrilled. She and her husband, John, are excited to be residents of our beautiful community here in Prince Edward County.
Heather has been in practice since 2013 and has now taken over the practice formerly operated by Cameron Read and Mallory Kohlmeier. The practice was started by Dr. Pierre LeBrun, who was well-known and respected in The County. Many of our clients have been coming to us for decades. We're dedicated to carrying on the tradition of high-quality health care for area residents.
Living Happier and Healthier
We believe that regular chiropractic care is a vital part of living optimally. We want to help you heal through natural means so that you can improve your life. You'll also be educated about other aspects of healthy living. We want to be your wellness resource, here for you through each stage of your life.
We welcome babies, children, expecting moms and senior citizens. Heather is a chiropractor for all ages. She will assist you in taking care of yourself now so that you can stay active well into your later years.
MEET THE DOCTORS »

Learn More by Scheduling a Workshop
If your group or business could benefit from learning more about health or chiropractic, contact us today! Heather is available to visit area organizations and hold talks on various topics. We also have these learning opportunities available in our practice. Contact us today to find out when our next event will be held.
---
About County Chiropractic Centre | (613) 399-1491