Meet Dr. Jessica Longhi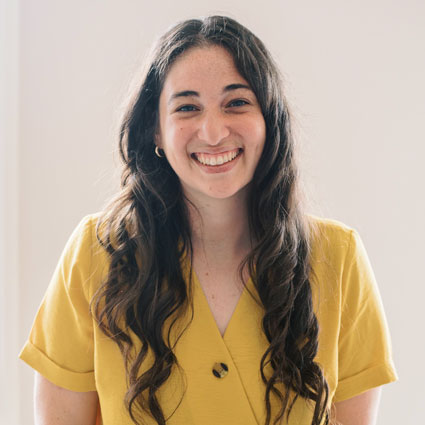 Hi there! My name is Dr. Jessica Longhi, but feel free to refer to me as Dr. Jess or Dr. Jessica. I grew up in Vaughan Ontario right on the outskirts of Toronto until I made the move to Peterborough to attend Trent University. I completed both a Bachelor of Science with a Specialization in Health Sciences and a Master's degree in Science.
My journey to becoming a chiropractor was not a direct path. I always knew I wanted to help people in a healthcare setting, but I was unsure of how to pursue this passion. Throughout my academic career I became very interested in the concept of quality of life and this is when I was introduced to chiropractic care. I instantly connected with the profession and I knew that chiropractic care was how I was going to help people improve their quality of life.
EXPLORE OUR SERVICES »

Graduating to Chiropractic
Upon completion of my Masters degree I left for Seneca Falls New York to attend New York Chiropractic College. Here I completed a Doctorate of Chiropractic. My time in Seneca Falls was transformational. I had the pleasure of working with many different population types, from babies to the elderly. At the end of my schooling I completed a residency program at the Rochester Veterans Affairs Outpatient Clinic where I gained a strong interest in working with adults and older adults. Working with Veterans Affairs also showed me the significance of treating the body as a whole and the impact life experiences can have on the human body.
Outside the Office
Outside of work I love spending time with my family and friends, and especially my horse named Pete, an off-the-track Standardbred. During my academic career I began to foster my love for animals where I was brought into to the horse world. I started volunteering my time at a local horse rescue, which is where I was introduced to Pete and I became his forever person.
My love for animals is what also prompted me to complete my animal chiropractic certification through the Veterinary Chiropractic Learning Centre in Canada. Chiropractic care is just as beneficial to animals as it is to people. As a certified animal chiropractor I am now accepting animal clients, both large and small!
My fiancé, Tim, and I currently live in Quinte West with our two dogs, Dolly and Daisy. We enjoy spending our time outdoors, going for long walks with the pups, and working on our property. I love to garden and grow my own vegetables, and spending the evenings around a campfire. I am very excited to be a part of a practice where I can help serve the residents of Prince Edward County. My appreciation and dedication to the chiropractic profession is strong, and my goal is to share my knowledge and skills with all of you to help improve your quality of life.
Find Out More
Are you interested in seeing what chiropractic may be able to do for you? Contact County Chiropractic Centre today! We have same-day appointments available and welcome walk-ins to drop by.
---
Dr. Jessica Longhi | (613) 399-1491