Therese Hyland, Retired RN, Educational Assistant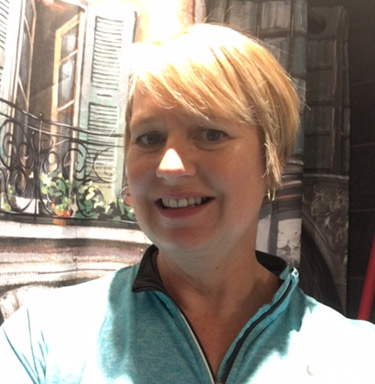 Local Ties
Originally from Kingston, Therese has fond memories of visiting The County as a child taking the Glenora ferry to visit with family in Picton. Her uncle, Sam Gentile, operated a grocery store for many years located where the current Giant Tiger stands today.
The Adventurer
Growing up in Portsmouth Village in Kingston facing Lake Ontario and the future site of the 1976 Sailing Olympics , Therese developed a love of sailing and spent many years sailing the Great Lakes on the Brigantine St. Lawrence II. She later transitioned to private sailing vessels and was fortunate to complete a transAtlantic crossing to Spain when she was 17.
Professional Career
Therese developed a love for nursing in her late teens while working as a nurses aide at the Heathfield Convent in Kingston in the infirmary unit caring for the Sisters. Therese graduated from the Nursing Diploma program at St. Lawrence College in 1987 and met her future husband Shaun during their blind date at her nursing graduation dinner.
Greatest Accomplishments
After Shaun's graduation from Royal Military College in Kingston in 1989, Therese's life as a military spouse and future mother of four children began. With postings on both the East and West coasts of Canada and several locations in between, in addition to postings to upstate New York, Germany and Florida, life was never dull for the Hylands. Therese and her family took advantage of the travel and interesting cultures available to them, especially during their 5 ½ years in Germany. Highlights included attending the 2008 World Juniors Hockey championship in the Czech Republic, and a trans-Atlantic crossing in the Queen Mary II on their return to Canada in 2009.
Celebrating 30 years of marriage in February 2019 and 30 years as a military spouse, Therese and her husband Shaun are thrilled to call Ameliasburg in Prince Edward County their home for the last two years and many years to come. Therese continues her love of running and hopes to get back into her love of golf and recreational volleyball while settling into her new position at the County Chiropractic Centre front desk. She looks forward to greeting you with a smile and making you feel at ease knowing that she has extensive experience in the medical field.
---
County Chiropractic Centre Team | (613) 399-1491