Meet Dr. Tessa van Leeuwen-Tyler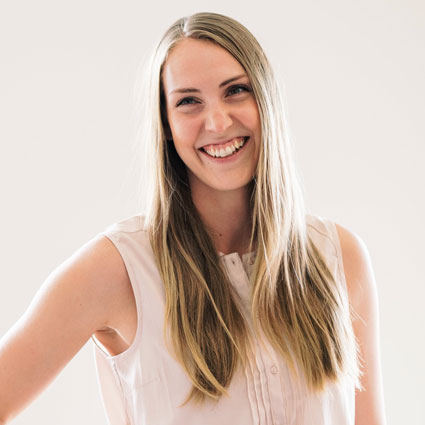 Hello, my name is Dr. Tessa van Leeuwen-Tyler. I am originally from the small town of Simcoe in southern Ontario where I grew up on a dairy farm with my five siblings. As you can imagine, it was endlessly busy in my house. I have a strong appreciation for family and it continues to be one of my core values as an adult.
I attended the University of Ottawa where I acquired my Bachelor of Science with Specialization in Human Kinetics. I enjoyed playing varsity volleyball and was introduced to the world of Ultimate Frisbee. I played on the University Ultimate Frisbee team as well as on a women's competitive team for three years. I continue to play ultimate Frisbee and volleyball in the Durham region.
CHIROPRACTIC CARE »

A Passion for Chiropractic
It has always been my passion to help people live a long and happy life and when I was introduced to chiropractic I knew that was my calling. It is the vision for optimal health and wellness and the belief in the power of the human body that amazed me and lead me to pursue a career in chiropractic. I left Ottawa and moved to Toronto to attend the Canadian Memorial Chiropractic College.
While at Chiropractic College I became interested in the care of prenatal and pediatric patients. I was given the opportunity to work with patients diagnosed with a variety of development disabilities at the Aptus Treatment Center. This is where I learned the importance of chiropractic care for children and adults suffering from a wide range of neurological conditions.
I am currently completing further training with the International Chiropractic Pediatric Association (ICPA) to better serve my patients. My passion for working with kids and adults alike continues to grow as I learn more about the benefits of chiropractic care and it's importance in attaining a vibrant and happy life.
I am blessed to be working in a wonderful, family-friendly chiropractic office with others who share a passion for wellness and finding the root cause of problems.I see firsthand the healing that families are able to achieve through chiropractic care and it is my mission is to save lives through the power of Chiropractic.
Outside the Office
In 2016, I married my wonderful husband Jeff in a beautiful beach ceremony in the warm (and stormy) Dominican Republic. We learned early that we share a passion for being outside and active, playing Frisbee, fishing, and walking our dog, Piper. We also love to travel and are eager to explore new places together.
When I moved to Quinte West, I fell in love with the region for its endless activities, numerous trails, green spaces, lakes, and amazing community vibe. I am so proud to be part of this community andI look forward to serving you and your family in your growth toward an optimal, healthy, and wonderful life.
Find Out More
Are you interested in seeing what chiropractic may be able to do for you? Contact us today! We have same-day appointments available and welcome walk-ins to drop by.
---
Dr. Tessa van Leeuwen-Tyler | (613) 399-1491